On Sale Now!
Long, Tall Cowboy Christmas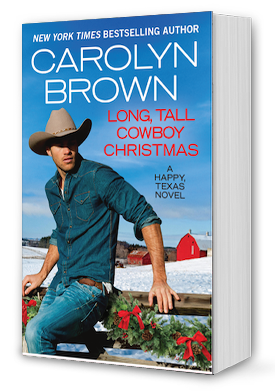 New York Times and USA Today bestselling author Carolyn Brown continues her Happy, Texas series featuring sexy, rugged cowboys.
The only thing Kasey Dawson wanted for Christmas was closure for her husband who'd been killed on a secret military mission two years ago. The only thing Nash Lamont wanted was to get his head on straight after a medical discharge from the Army.
Could fate bring them together in a real Christmas miracle?