The Yard Rose
Contemporary Romance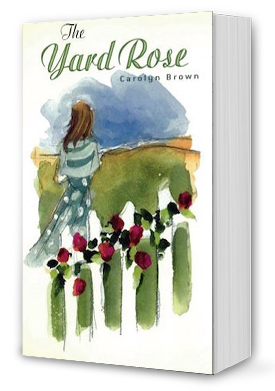 Glory Flowers fell in love with Quaid Matthews when she was seven years old. A part of her heart went to Galveston with him just after the second grade when he left southern Oklahoma.
Twenty years later he returns home for his grandmother's funeral. He decides to stay in Terral, a little southern Oklahoma town right on the Red River and the Chisholm Trail, to research a new line of restaurants to be located as close to the Trail as possible.
During his stay he moves the WM Corporation travel trailer right on the property next to Glory's land – and the struggle begins. She wants his land to enlarge her property. He wants her land to make a parking lot for his new restaurant. When he tries to cut down the beautiful row of rose bushes separating their property, the battle begins.
They both realize they've fallen desperately in love yet they're not sure if they can trust each other. It takes a lot of courage, some reassurance and many roses to confirm their love.