Honky Tonk Christmas
Book 4: The Honky Tonk Series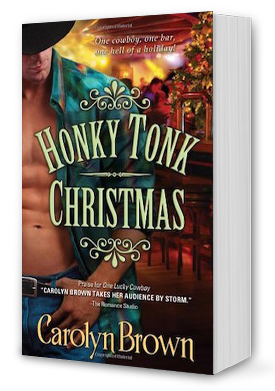 One cowboy, one bar, one hell of a holiday!
She means business…
Sharlene Waverly is determined to have the "new and improved" Honky Tonk up and running before the holiday. For that, she'll need Holt Jackson, the best darn carpenter in the state. But his warm, whisky-colored eyes make her insides melt, and before she knows it, she's sharing her darkest secrets and talking about the nightmares…
He's determined to keep things professional…
Holt Jackson needs the job at the Honky Tonk, but is completely unprepared to handle the beautiful new bar owner he's working for.
Sharlene and Holt try like crazy to deny the sparks flying between them, but their love may just be the best Christmas present either one of them ever got.