Lucky in Love
Book 1: The Lucky Series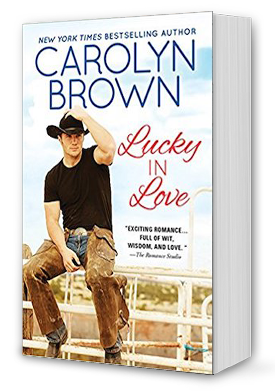 Beau Luckadeau has always been lucky at cards, lucky with cattle, and lucky with land, but he's never been lucky in love…
Everything this hunky rancher touches turns to gold–except relationships. Beau hasn't got a lick of sense when it comes to women. The woman of his dreams slipped through his fingers, and he's gotten himself tied up with a gold-digger. Then spitfire Milli Torres shows up practically in his backyard.
Milli can mend a fence, pull a calf, or shoot a rattlesnake between the eyes. She's come to help out at the Lazy Z Ranch, and she's horrified to learn that her nearest neighbor is the very man she hoped never to lay eyes on again.
And if Beau ever figures out what really happened on that steamy Louisiana night when they first met, there'll be the devil to pay.