The Blue Ribbon Jalapeño Society Jubilee
Book 1: The Cadillac Series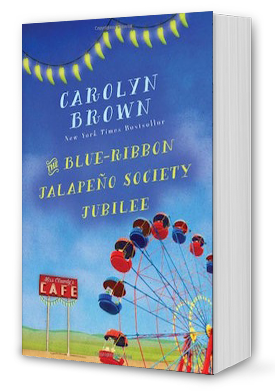 You Are Cordially Invited…Come early, eat until your buttons pop, and dance until you drop!
Miss Clawdy's Café has won the Jubilee blue ribbon every year since the dawn of time. This year, town matron Violet Prescott is going after that ribbon with an iron-clad determination only thinly disguised by her perfect coiffure and flawless manners, bless her heart.
It's time for café owners Cathy and Marty and their best friend Trixie to pull out their secret weapon. And this is where a lifetime of friendship, combined with just the right recipe at just the right time, might carry the day―or blow everything to smithereens.
Welcome to Cadillac, Texas, where the jalapeños are hot, the gossip is hotter, and at the end of the day, it's the priceless friendships that are left standing…